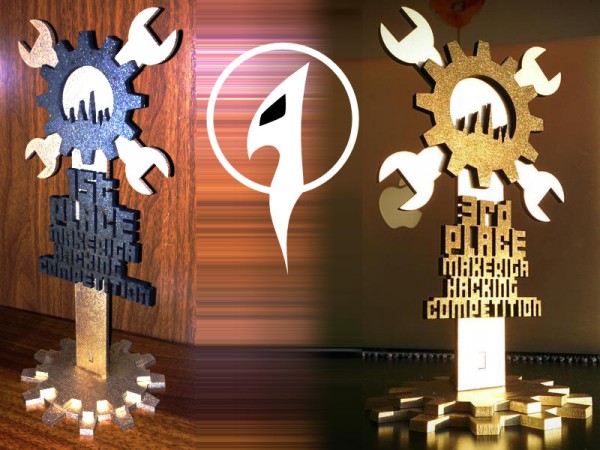 Institute of electronics and computer science (EDI) hosted the first MAKE RIGA Hacking competition last weekend. We are happy to announce that the co-owners of 1st Ltd Kirils Solovjovs and Jānis Jansons won the first and the third place respectively.
Contenders were given 13 hours over the course of two days to solve 21 challenges worth ten points each. Participants were competing in the following categories among others:
WiFi security,
password cracking,
embedded device analysis, including firmware disassembly and flashing,
radio intercept and decoding,
RFID security,
reverse engineering software binaries and hardware components,
security of network services.
The contest attracted 14 participants, including IT professionals, higher education faculty members and others. Totalling at 150.5 points IT security expert Kirils Solovjovs took home the gold by solving 17 of the 21 challenges and attaining the maximum score for 13 of them. Throughout the course of the contest Kirils was closely chased by software engineer Elviss Kuštans who settled for the second place with 129 points. Swiftly gaining the score was programmer Jānis Jansons who solved ten of the challenges and finished third with 92.5 points.
1st Ltd. is a limited liability company providing IT security services, such as IT security audits and investigation of security incidents, and security consulting services both for customers and the society.